TODAY'S PATENT – HAIR DYE PEN
Invented by William Bickford and currently assigned to LOreal SA. The invention was published on 31-10-2019 with the patent no. US20190328103A1. This hair dye pen device consists of a barrel with a hollow center and a hook extending from one end.
An absorbent material impregnated with hair dye is attached to the barrel and extends beyond its end, forming a loop when moved toward the hook. The hook is an extension of the barrel, curving from one side to the opposite side, crossing over the hollow center. The absorbent material, extending from the hollow center toward the hook, creates a loop with the side impregnated with dye facing the loop's interior. When the absorbent material touches the hook, a fully closed loop is formed, ready for use in hair dyeing.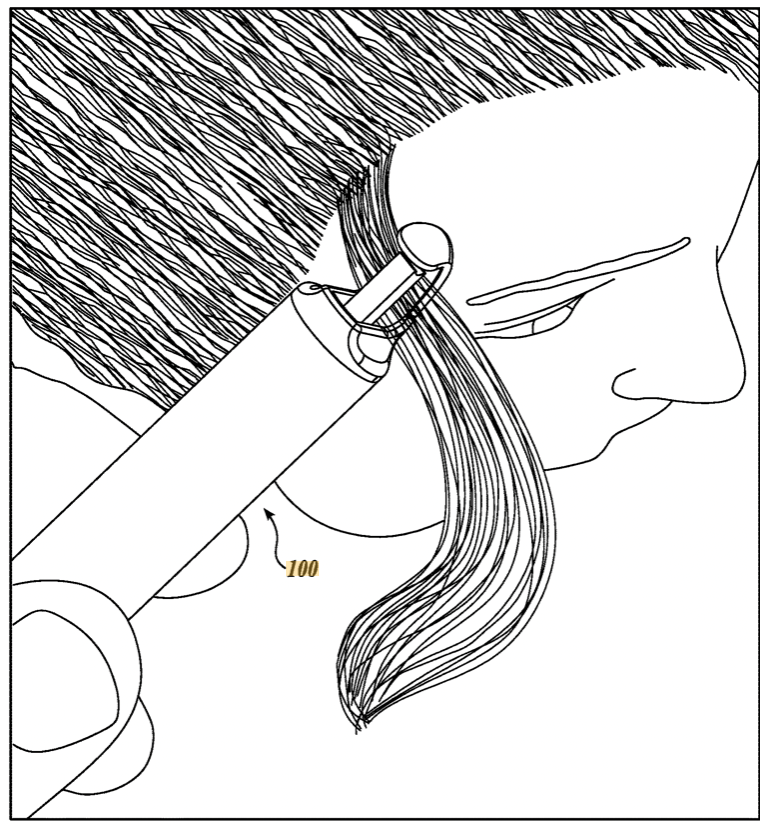 The device can retract the absorbent material within the hollow center when not in use. It allows for easy capturing of hair within the loop, making hair dye application efficient. The absorbent material can be made from various materials, such as fibers, bristles, paper, pulp, animal hairs, or felt.
The method of making this hair dye device involves assembling the absorbent material within the barrel, which can be impregnated with hair dye. Depleted absorbent material can be replaced with freshly impregnated material, and a hair dye reservoir in the barrel can be filled.
To dye hair using this device, the user captures hair within the loop, ensuring the dye-impregnated side of the absorbent material faces the hair. The barrel can then be moved along the length of the hair, evenly applying the dye. This innovative device simplifies the hair dyeing process, offering convenience and precision in application.