TODAY'S PATENT – WEED CUTTER AND CHEMICAL APPLICATOR
The invention was invented by Everett J. Smiley filed for patent on 04-08-2011 and the same was granted on 01-10-2013, bearing the Patent no. US8544178B2. The Weed Cutter and Chemical Applicator is designed to address various objectives and advantages. Its primary purpose is to enable the targeted eradication of individual weeds without causing harm to surrounding vegetation.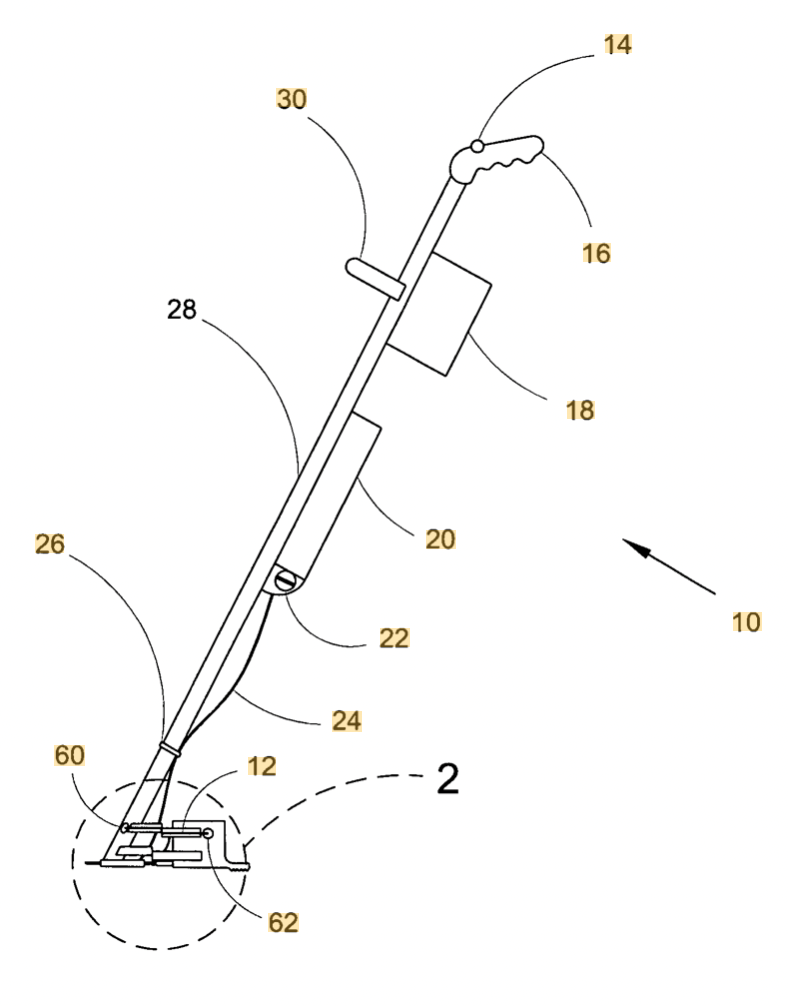 This system is characterized by its lightweight and easily maneuverable design, allowing users to reposition it efficiently from one weed to another. It is also a cost-effective feature, as the apparatus is relatively inexpensive to construct, making it accessible to a wider range of users.
The patent application emphasizes that other embodiments can also be employed, and structural modifications may be made without deviating from the invention's scope. Overall, the Weed Cutter and Chemical Applicator offers a practical and versatile solution for targeted weed eradication, promoting efficiency, cost-effectiveness, and ease of use for a variety of applications.