TODAY'S PATENT – LOCATION-BASED SOCIAL SOFTWARE FOR MOBILE DEVICES
This invention relates to systems and methods for connecting people with each other, particularly for socializing. It provides a method for communicating location information to a device, which involves receiving location information representing the geographic location of a device associated with a first user, associating the received location information with a profile associated with the first user, and sending a message generated based on the location information from the computer system to a device associated with a second user.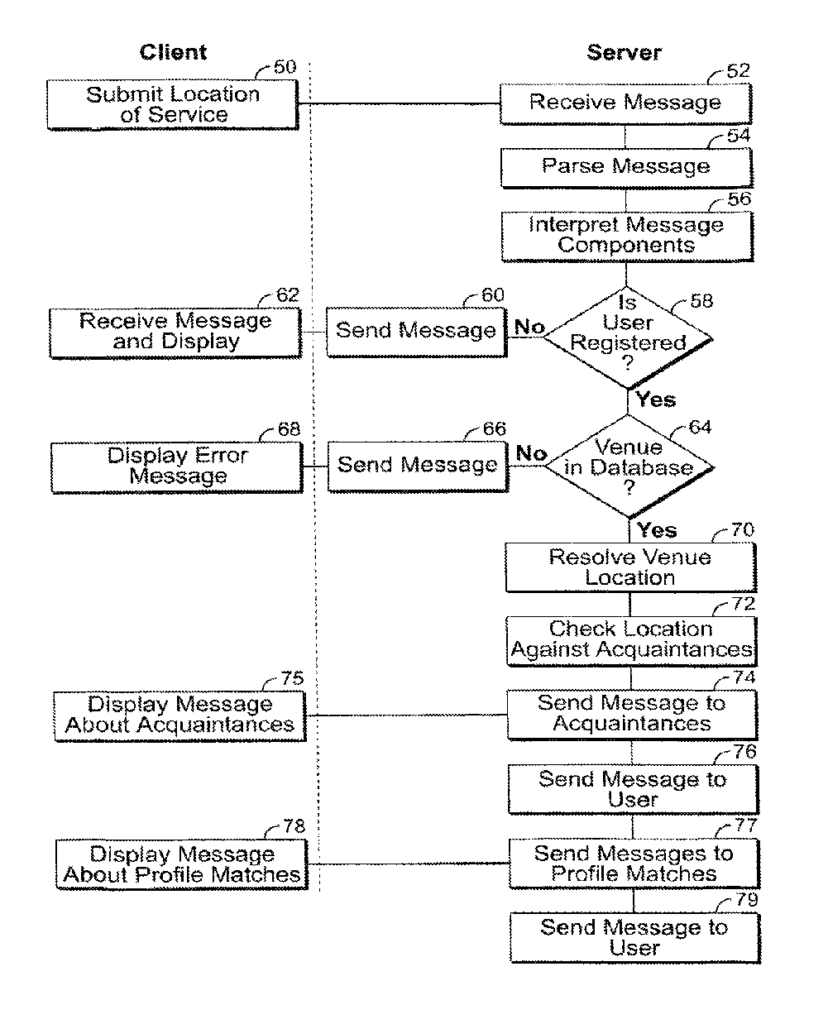 The invention was created by Dennis P. Crowley and Alexander M. Rainert, and it was granted a patent by the USPTO on July 18th, 2017, bearing the serial number US9712958B2. The invention is currently assigned to Google LLC.
This invention enables users to connect with others for social activities by sharing their location information through a social networking service. The message generated based on the location information can be used to suggest nearby activities or places to meet, enhancing social interaction between acquaintances.