TODAY'S PATENT – DRIVER AIRBAG APPARATUS FOR VEHICLE
The Driver airbag apparatus for vehicles was invented by Min June SONG, Seok hoon KO, Do Hyoung KIM. This was granted patent by USPTO on 30th August 2022 bearing patent no. US11427147B2.  This invention was assigned to Hyundai Mobis Co Ltd.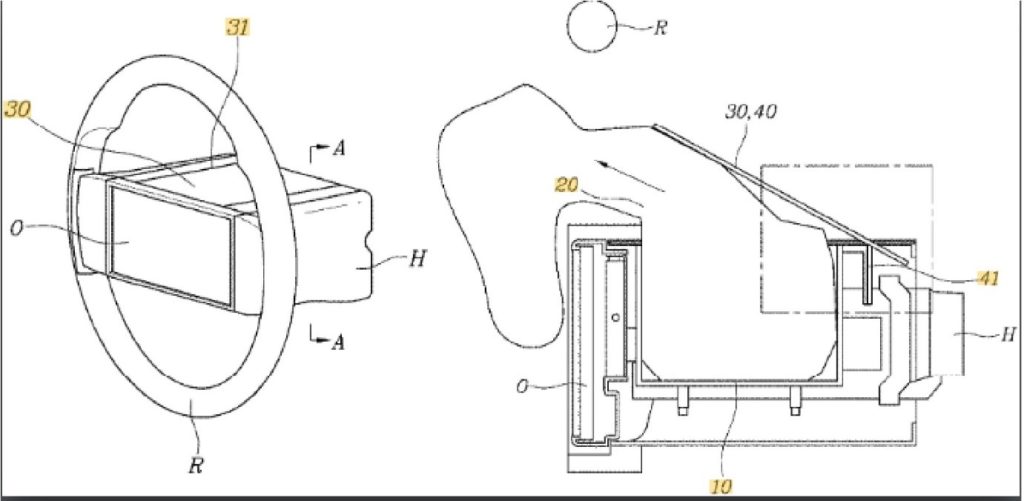 The invention is a driver airbag system that makes it possible to deploy the airbag cushion without a display device on the steering wheel. A driver airbag system for a car is shown. It is designed to deploy from the area behind a steering wheel that has an obstacle in the middle of it to the area in front of the steering wheel while avoiding the obstacle.
The driver airbag system has an airbag housing behind the steering wheel, an airbag cushion in the airbag housing that is set up to be deployed by gas injected therein toward the area in front of the steering wheel through a space between the obstacle and the steering wheel, and a housing cover attached to the airbag housing so that it covers an opening in the airbag housing and is set up to be broken by the deployment pressure of the airbag cushion.