TODAY'S PATENT – CAT LITTER PROCESS
The Cat litter process was invented by David Do. which is been patented by USPTO on 3rd September 2019 bearing patent no. US10398124B2. This invention is about a process to make and use cat litter, and more specifically, a way to make toilet-disposable cat litter for a cat litter box that can be attached to a toilet bowl and has a way to dump the litter into the toilet bowl.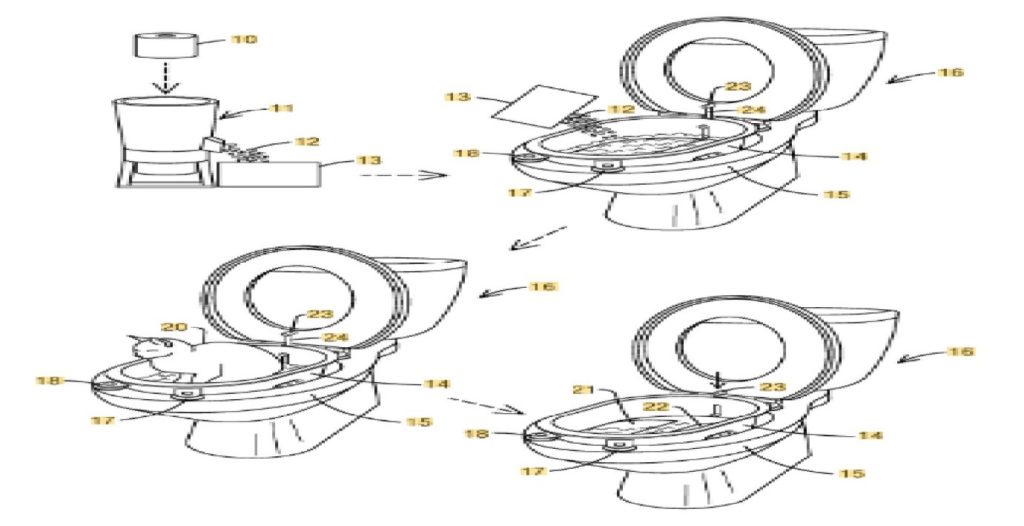 This invention involves making and using cat litter from toilet paper in a toilet bowl-mounted litter box. To make cat litter granules from toilet paper, a granulator is chosen. A cat litter box that fits over a toilet bowl has at least one hinged door in the bottom and a handle for opening and closing the door to release the contents.
The cat litter box is removably mounted on a toilet bowl and filled with granulated toilet paper from the toilet paper granulator. Once soiled, the cat litter box bottom door is opened to release the granules into the toilet bowl. Thus, soiled toilet paper cat litter is flushed.